Graphic Design
Making sure your documents project the right image

Most computers today come loaded with graphics programs for producing simple designs , but the creation of attractive, informative, and effective documents demands more than a mere program: it requires professional know-how and expertise.
Our knowledgeable and experienced designers understand every element of this creative process: from graphic design through to copying and printing. No matter whether it is a simple mailer, or a full marketing campaign; whether the ideas are still in your head, or you have put together something digitally; we will apply our expertise and creativity to every detail of the project to ensure that the documents we produce are exactly what you want and need.
The artwork is only one element of the creative process. Our practice of consulting with our clients on every aspect of the job - from pre-press to production to fulfillment - is what sets us apart.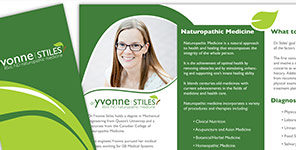 Brochures
Establishing your identity
Whatever the size of your business, we will work closely with you to create attractive and informative brochures that grab and hold the attention of clients and customers. Our vast selection of paper types and wide range of printing equipment allows us to create first rate brochures of all kinds.
Catalogs
Properly packaged information is the most useful information
The accurate and accessible documentation of products, services, and procedures is an essential part of any business. We can help you produce comprehensive, well-organized, easily-understood, well-written, and -above all- useful catalogs for both your clientele and your own in-house use.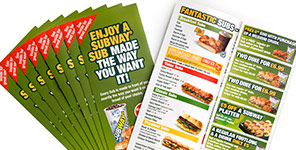 Flyers
Fast and effective information
Flyers are a quick and cost-effective way of getting important information about your products and services to your customers. We can create, print and deliver flyers in all sizes and colors astonishingly quickly.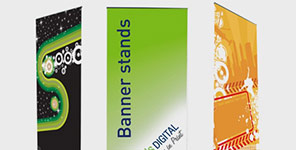 Posters & Banners
When you have something important to say, say it BIG
Promote the grand opening of your new business with a full-color banner. Make that special birthday party extra-special with a life-size color photo of the guest of honor. Whatever the event, we can help you proclaim it with style and panache. !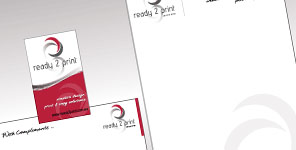 Stationery
Stationery is to a company what clothes are to an executive
Top quality unique stationery is a vital part of any company's corporate identity; it makes your business communications work harder and projects a high degree of professionalism. A unified and consistent look is the look of a business dressed for success.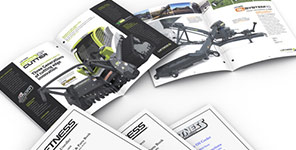 Manuals
Versatility and style
Complex documents such as manuals require a particular kind of expertise to produce properly. Our customers know that we have all the skills needed to provide a high quality service with quick turnaround and excellent pricing.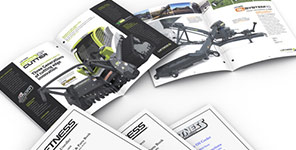 Labels
Technical expertise
Let your imagination run free. We have a comprehensive selection of labels to suit your every need. Whatever the size, shape, color or quantity, ordering labels at Sir Speedy is easy.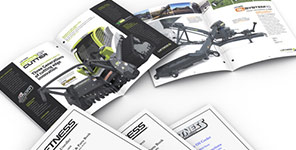 Newsletters
A highly effective way to consolidate your brand
We can help you to create and produce any kind of newsletter: from full-color business communications to economical family fun bulletins.Whether you design it yourself or need our experienced graphic designers to help.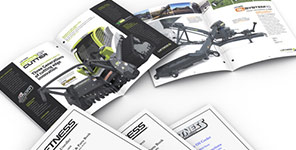 Forms
The paper engines of business
No matter what line of business you are in, clear, accurate, and user-friendly forms keep your company running smoothly and efficiently. You name it:
* Purchase Orders
* Invoices
* Statements
* Time Cards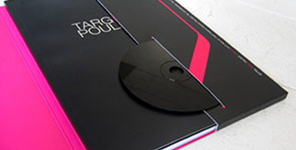 Folders
Pocket Folders: promotional material with style
Pocket folders are a highly versatile, stylish and effective way of presenting your promotional material to your customers. Unlike a single generic document not only are they tailor-made to fit your corporate image they can also be customized to appeal to the particular interests of each of your individual customers.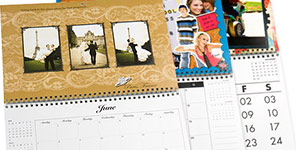 Other Products
-CD Covers
-Invitations
-Postcards
-Calendars
-Magazine Advertisements
-Stickers
-Air Fresheners
-Notepads